How to Succeed at Social Media Management: Plan, Create, Execute, Improve
15 May 2022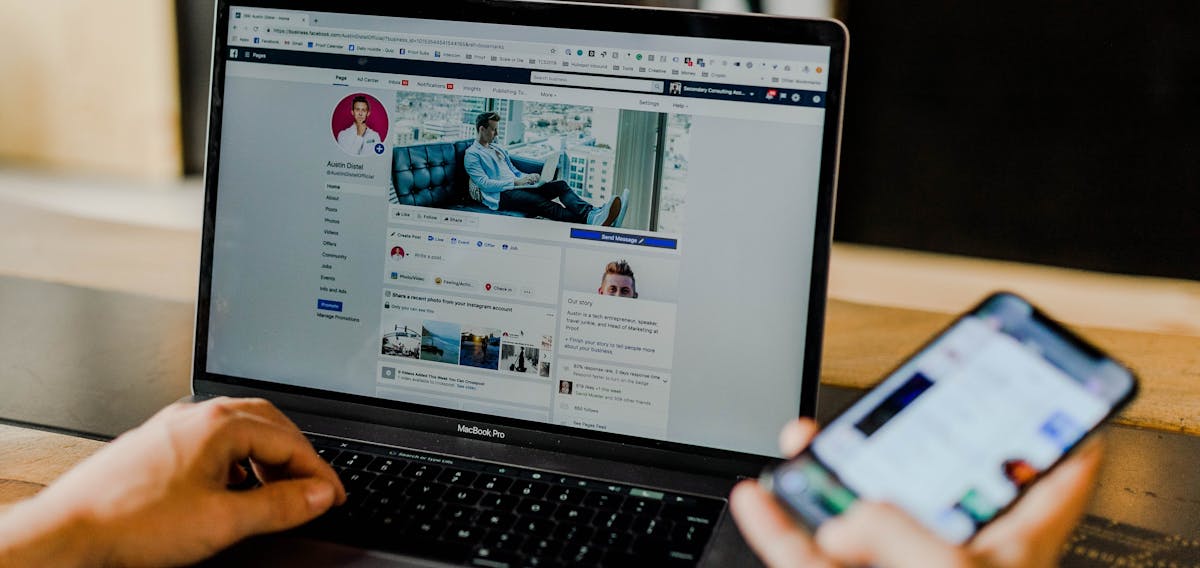 When it comes to promoting your business on social media, the stakes are high and the competition is fierce. You might have come across someone with hundreds of thousands or even millions of followers and attributed their success to luck or virality. We want you to know that you don't have to sit around waiting for Lady Luck to favor you.
Yes, some social media accounts achieve instant recognition and popularity, but anything of quality should be built to last. As they say, "Rome wasn't built in a day," and, boy, did those strategy-loving Romans know what they were talking about.
Building a long-lasting social media presence depends on more than sheer luck; in fact, we at With Love Internet have learned that growth comes down to an effective four-step cycle that we use with all of our clients.
Want to grow your social media presence? Follow us.
Here is our four-step social media cycle that guarantees success.
Plan
Abraham Lincoln once said, "If I had eight hours to chop down a tree, I'd spend six hours sharpening my axe."
We liken attempting to promote oneself through social media without a plan to building a structure without estimating what's needed to complete it: the final result is a sad, half-built jumble and a waste of potential. Here is what you need to do.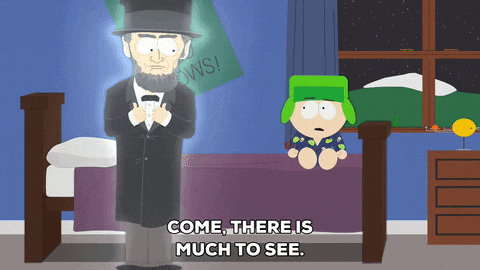 Part #1—Identify
Sit down, take a deep breath and ask the following:
Who am I?
Who is my audience?
What am I trying to achieve?
You might only have a semi-vague idea of the answers to these questions, and that's okay, but if you want to bring next-level clarity to your vision, you need to use the StoryBrand Framework.
The StoryBrand Framework will help define your business goals, your audience, and the actions you want to guide that audience to.
Part #2—Strategize
After you've defined yourself and your business goals, ask yourself the following: How do we achieve these goals within the constraints of our marketing budget?
Then, write up a plan of action to achieve them via the different digital-marketing tools that are available.
Part #3—Schedule
Once your strategy is clear, your social media manager will create a social media and digital-marketing schedule and decide on the type of content that serves your goals. Notice that not all plans should be based around algorithms, but should cater to the needs of the clients. For example, if your business hosts a T.V. show, the times you post should sync with the airing schedule and promote other related products, offers, or sales.
Make your scheduling easy and efficient by using management software such as Monday.com, Basecamp, or Trello; that way, you can rest assured, knowing that an orderly structure will keep you on top of the game.
Create
Here is where you take yourself on a stroll "in a world of pure imagination," where anything you dream of is possible.
In this space, you can get as creative as you want. Creativity helps you stand out above the overwhelming flood of content that's online, but note that standing out is not enough these days. What makes people want to stay is how much value you offer them.
Take your plan and apply it by creating different types of posts and content. 
Don't know where to start? We recommend the following as a baseline.
Different types of content:
Inspirational
Conversational
Informational
Different types of posts:
Short videos
Carousels
Stories
Static graphics
Text
Read our blog: Three Types of Social Media Posts You Need to Use.
Funnel the different types of content correctly on each platform. For example, what works best on Twitter are posts with plain text and links, rather than videos or images, but on Instagram, users thrive on reels and carousels.
Most major social media platforms have their own versions of short videos, which have grown in popularity in recent years. Familiarize yourself with each one to get the most out of this easy marketing tool.
Curate your content to the different demographics and be strategic about which types of posts you upload on different platforms. A bit of research online will help you understand which age group engages on each platform.
Pro Tip:Pay attention to the look and feel of your content—if your content doesn't stand out or doesn't bring something of value to the table, you can wave your audience goodbye!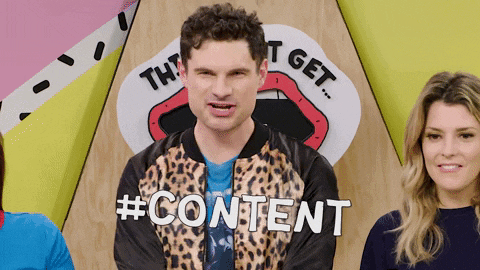 Execute
Here's where the rubber meets the road.
When you're publishing your content, it is important to know all the different avenues that make your job easy and efficient.
Software—use social media management software such as Buffer, Sprouts Social, or Hootsuite, and take advantage of Facebook's Creators Studio for videos. For content uploaded on the spot (not scheduled in advance), download the Instagram and TikTok mobile apps.
Trackable link—to measure how your audience reacts to your content, leverage UTM tagging and trackable-link services such as Bit.ly (when applicable). That way, you are not shooting in the dark, merely guessing whether or not your audience is engaging.
Hashtag research—hashtags are the connecting link between your content and your potential audience, so make sure to get into the mind of your audience and ask, "What are they searching for?" Research your competition and apply the relevant hashtags. Remember, the hashtag game is a trial-and-error process of testing and eliminating hashtags to find what works best.
Improve
Congratulations, you've made it this far! Before we pop a bottle of champagne, let's take a look at the results.
The attitude to take when evaluating your growth should be: What can we do better?
How do we evaluate growth? By measuring it on daily, weekly, bi-weekly, and monthly bases.
Daily basis—measure how different posts perform, what is working, and what your audience is engaging most with. Keep an eye out for trends and hot topics to jump on.
Bi-weekly basis—meet with your team to review the last 14 days and make decisions regarding future content.
Monthly basis—creating a monthly report helps you see the bigger picture and your growth over time. Make sure to analyze the data and measure the success of your content efforts and sales funnels.
It is critical to analyze your stats to understand the reasons behind your results and explain why you are experiencing an increase or decrease in engagement. Without this crucial step, you might post the same type of content repeatedly and wonder why your audience is walking out the door.
The last thing you want is to impose content fatigue on your clients, or for them to feel like they're being spammed.
Pro Tip: Keep your content fresh, be on top of new trends, and stay relevant. Social media platforms are ALWAYS updating their features and are on to the next exciting thing before you know it, so don't get left behind.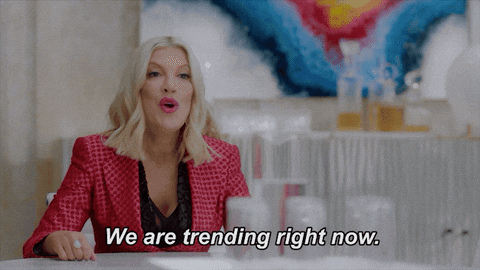 Now It's Your Turn
In the beginning, it might feel intimidating to keep up with the ever-changing and competitive world of social media.
It's a place of give and take, where you and the world around you are constantly changing and evolving, so walk into it with the utmost patience, determination, and hard work, and you'll see your hard work paying off.
As you follow this four-step cycle, you will experience increase and longevity. And remember: you do your best, and the platforms will do the rest.
Still need help understanding how to successfully grow your social media presence? We are here for you.
Contact us for an appointment, and our marketing experts will be happy to custom-make a plan for you.