Short and Sweet: Reels vs Shorts vs TikToks
27 April 2022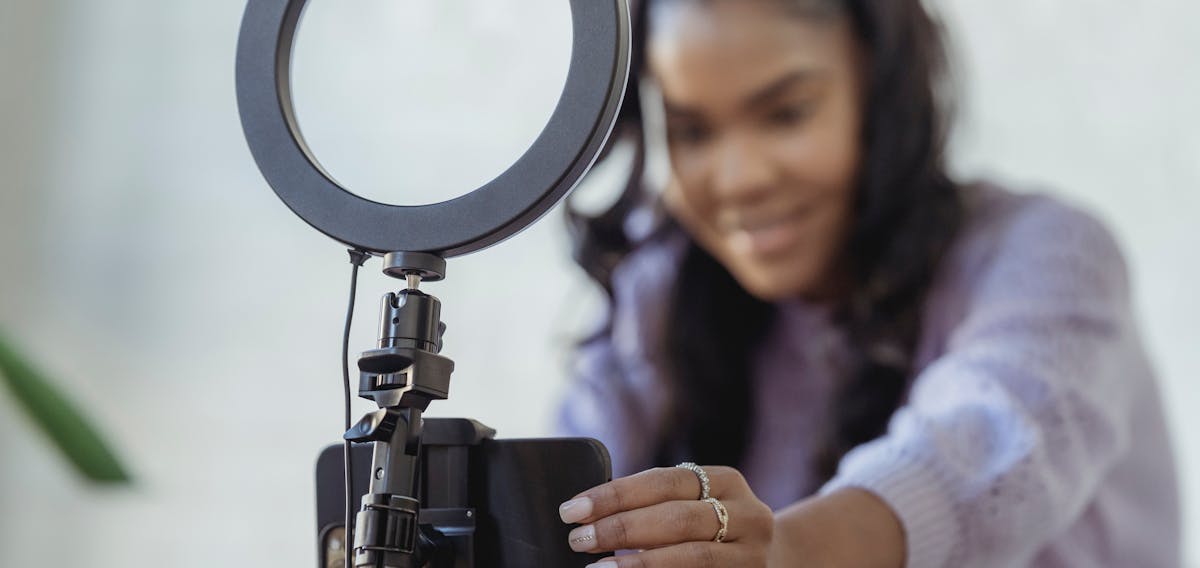 We all love short, bite-sized videos, and social media platforms like Instagram, YouTube, and TikTok know it.
You can spend an eternity scrolling up and down, digesting whatever addictive trail mix the algorithm chooses for you, from quick make-up tutorials to recipes for the perfect iced matcha to the dance routines of the latest pop sensation—they've got it all.
In 2021, Microsoft conducted research that determined the average attention span to be eight seconds, meaning you have eight seconds to catch the average viewer's attention, or you're already yesterday's news.
Instagram, YouTube, and TikTok have basic features in common. Users can edit the length of the video, add music, ramp up the speed, choose a layout, change the grid, add effects, apply filters, use green screens, and more.
All three platforms are currently investing their efforts in promoting short videos to their users. This new world of short videos is a great opportunity for businesses to bring attention to what they do and grow their audiences.
In the world of social media, every second counts. We want to teach you how to use those seconds well and create Reels, Shorts, and TikTok videos that will drive growth to your business.
Let's walk through the differences between all three platforms' video options and determine where to focus your efforts to promote maximum growth.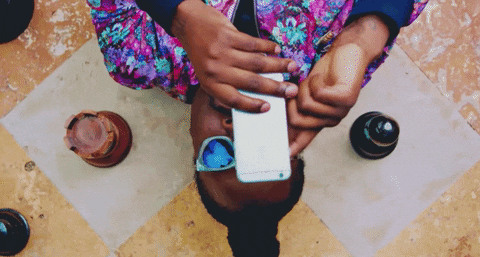 Instagram Reels
An Instagram Reel is an entertaining video of up to 60 seconds. Reels are just as addictive as TikTok videos, although they're a bit more content-specific and are curated to match the well-thought-out image of your Instagram grid.
Sharing is caring: The great thing about Instagram Reels is how easy they are to share to your grid and Story. In contrast to the 15-second Stories that expire after 24 hours, you can share them on your grid, so you're not losing content to the Instagram abyss.
Promote yourself: Instagram Reels are also GREAT for promoting products. Of the 1.22 billion people who use Instagram every month, 58% say that they are more interested in a brand after seeing it in a Story or a Reel. Use the Promote tool and keep true to your brand's unique fonts and color palette.
Gen-Z-ers galore: Reels are all about keeping your existing audience engaged, so keep your posts interesting, creative, and fun. Internet users aged 16 to 24 say they prefer Instagram to other social platforms (even TikTok), so if your audience is young, entertain them!
Instagram mainly shows followers their preferred content types; hence, you may receive less organic traffic there than on TikTok and YouTube. Be audience-oriented and focus on what you do best to keep them engaged—they followed you for a reason, so keep that up.
YouTube Shorts
As short videos rapidly became popular, YouTube wasn't far behind the trend, adding YouTube Shorts in 2020. Although YouTube is not a fast-paced, quick-stop entertainment hub, it still serves as an important marketing tool.
Video focused: As YouTube is focused primarily on longer-form, professional videos, uploading a Short involves a similar process. You can choose your Short's visibility and schedule it to be published on the spot or later. When someone watches your Short, your other videos will appear in the "suggested videos" section.

Hashtag hustle: Most people won't primarily associate YouTube with short videos or hashtags. Surprisingly, hashtags are how your YouTube Shorts get their time in the limelight. People use hashtags in the search bar to find specific types of videos, so don't neglect to do your hashtag research to see what's trending. Include three to five hashtags per video.

YouTuber friendly: If you're a YouTube vlogger, use a YouTube Short as a bite-sized sample. For example, if an organic coffee company sponsors your vlog, make a separate Short showing you using their product, plus the promotion code, to bring more traffic to your playlists. Shorts can be like tiny trailers, piquing a viewer's interest in watching a longer video, so lead them onwards.
Comparatively, there is not as much space for interaction on a YouTube Short as there is on Instagram or TikTok. Although Shorts do have most of the features of their two competitors, they do not offer youthful, animated filters. On the positive side, they're a great tool that, with the right push, will redirect traffic to your other videos.
TikTok
Tiktok is a wild platform where anything goes. It has over 1 billion active users every month, and the average TikTok user in the U.S. spends an hour and eight minutes on the app a day.
You might think that TikTok is only a platform for Gen-Z dance challenges, but it's opened its arms to welcome a wider community.
Attention seeking: TikTok offers the most advanced features to help you with creative branding. Yes, it has the basics, but it also offers so much more: animated filters, complex green-screen options, creative templates, voice-over capability, noise reduction, and voice effects. TikTok also updates its features regularly, so keep your eye out for new, attention-grabbing visuals.
"Promote" tool: TikTok generated an estimated $4.6 billion revenue in 2021, a 142% increase year-on-year. "Promote" is an advertising tool you can use to help more people discover your video, guide people to your website, and improve your chances of gaining new followers. This means that your video will be displayed as an advertisement for the time that you promote your video.
Your audience: 32% of TikTok users are aged between 25 and 34, and over 57% are female. Although TikTok is known for its exceptionally diverse audience, brands do well when they gear their content toward a female audience. Be sure to keep up with current trends, so you're not left behind.
Unlike Instagram Reels and YouTube Shorts, TikTok works entirely on A.I. and Machine Learning—meaning, even if you begin with zero followers, TikTok will distribute your video to people and then, based on its performance, will deliver it to a larger group.
That gives you great chances of strangers bumping into your content, so make sure to use the "Discover" tab to see which hashtags are trending. On the downside, TikTok is solely comprised of short videos, with millions of them competing for attention, making yours—literally—one in a million. If it is not attractive enough, you won't get much traction.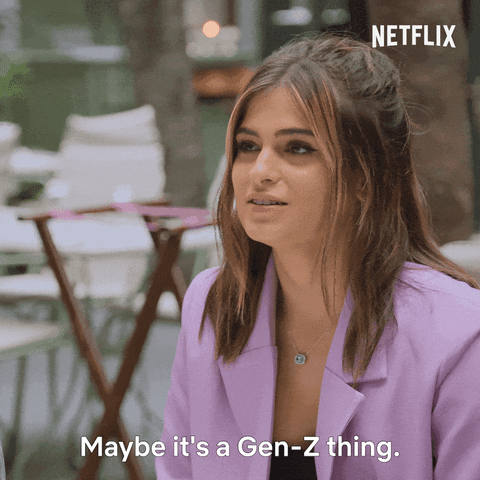 Let's Compare
Here's a short recap to compare the differences between and the unique qualities of our three social media platforms.
Instagram Reels:
Easily shareable—sharing Reels to your grid results in more traffic to your profile and complements the other types of content you're able to share on Instagram.
Easily promotable—new shoppable features, such as Drops, are being introduced as Instagram quickly shifts toward becoming an ecommerce hub.
Young but maturing audience—focus on fresh, yet well-rounded Reels as Instagram's audience has widened with time and become a bit older in comparison to TikTok.
The difference: posts are not as easily found by a wider audience as Instagram is more user-specific. Focus on maintaining and increasing your target audience.
YouTube Shorts:
Video-focused—grabs the attention of video lovers searching for YouTubers to follow on a long-term basis.
Hashtag-specific—trendy hashtags help people find your Shorts via the search bar.
Vlogger oriented—use Shorts as easy-to-watch content to complement your main video channel. Shorts draw in Millennials and Gen-Z-ers, who are looking for more entertaining content and less of the promotional content that exists on TikTok and Instagram.
The difference: it's not known to create much interaction between the YouTuber and the viewer, and doesn't offer as many interactive features as Reels and TikToks. On the flip side, it does offer more professional editing options that serve video lovers well.
TikTok Videos:
Fair chance—everyone has an equal chance of exposure, since TikTok's algorithm is 100% based on A.I. and Machine Learning.
Promotion made easy—offers a paid promotion option through the Promote tool.
Creative features—easy to create engaging and creative TikToks that are visually entertaining.
Younger audience—known for its popularity with Gen Z (25% being aged 10–19), creating an opportunity for engagement with that age cohort.
The difference: your video could appear anywhere, creating greater chances for organic traffic, but also greater competition with other TikTokers.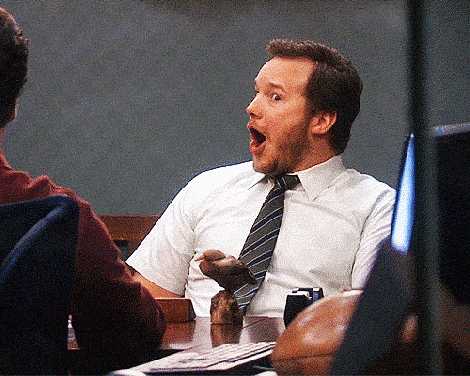 Pro Tips
Here are a few practical tips for creating Reels, Shorts, and TikToks.
End them abruptly: End the video just short of the conclusion so that viewers will want to watch them again to see what they missed.
Use on-screen text: For more "chatty" videos, use text to keep viewers engaged (and retain viewers who prefer a bit of quiet, but still want to watch).
Keep it snappy: Cut from shot to shot quickly to keep viewers engaged.
Use a cliffhanger: Create two-part (or more) videos. At the end of part one, invite them to watch the rest in part two to drive traffic to your channel.
Part 2 (TikTok only tip)—upload your "part two" TikTok video as a reply to a comment left on your "part one" video. The TikTok algorithm seems to promote this more than if you upload part two as its own separate TikTok.
We hope we've helped you understand the world of short videos, so you can use them to effectively to grow your business online.
If you still need advice, we are here for you. Contact us for a consultation, and our experienced digital marketers will make sure you see growth in no time.