Grow Your TikTok: Nine Tips
24 July 2022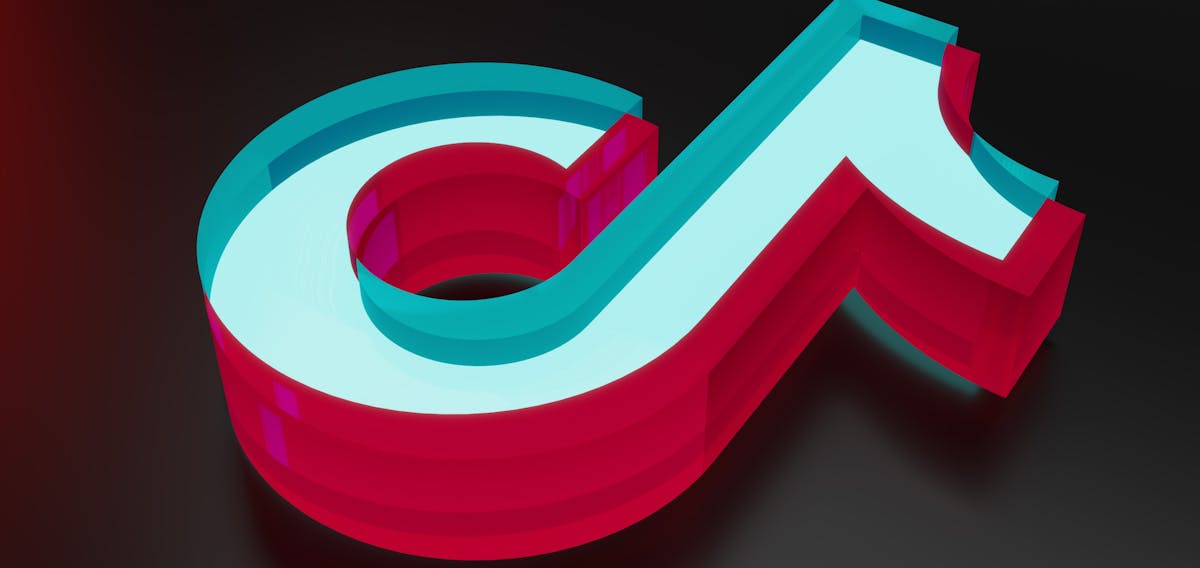 TikTok. What's not to love? Sure, it's a fast-paced, short-video entertainment hub, but it's much more than that.
TikTok might have become known for its viral dance routines, but six years (and three billion app downloads) later and TikTok has grown to entertain a much wider variety of content and a rich spectrum of users. It has also inspired businesses and budding influencers to use this free marketing tool to promote their products and services.
Why?
Well, TikTok only made $4.6 billion in 2021, after all. No big deal.
If you've wanted to jump on the TikTok bandwagon for fun, to share your message with the world, or to milk the TikTok cash cow, you can because, if they take the right steps, anyone can make it on TikTok.
Here are nine simple steps to grow your TikTok from the ground up.
Tip 1: Figure Out Your Story and Audience
Let's start with the basics: 
Who am I?
Who is my audience?
What value do I have to offer them?
Whether you aim to grace the world with trendy dance videos, skincare tips or your glow-up fitness process, one thing is sure: the more you know yourself, the better you can tell your unique story.
For that, we recommend using the StoryBrand Framework, a seven-step branding tool that helps you establish who you are and clarify your message.
On the surface, this might seem unnecessary, and although you can achieve success on TikTok simply by accident—by the algorithm picking up your video and sending it viral—you can make those "accidents" more likely to happen by keeping your videos relevant.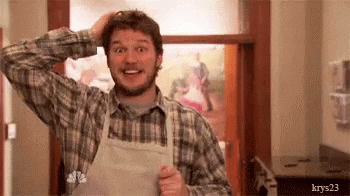 So if you do find yourself behind the wheel of the latest TikTok craze, think, 'What am I doing right?' and keep doing it!
Now that you know who you are, think about how to reach your target audience. Research their interests, get into their heads, and offer them something of value.
The good thing about TikTok is that it can reach anyone, but taking aim at your target audience still makes a big difference.
Want to clarify your message through StoryBrand? Read about it here!
Tip 2: Create Quality Content and Stand Out
The sweet spot for content on TikTok seems to be a good combination of educational, entertaining, and authentic videos. Whereas Instagram Reels and YouTube Shorts are more content-intentional, TikTok is about riding trends, creating trends, and the purely fun side of social media. So play around with the different types of content, add your unique style, and stay true to your brand as you explore your creativity.
Winning content is always generous, so offer information that makes people's lives easier. Give out free tips, put smiles on their faces, or leave them inspired.
167 million TikTok videos are watched in an internet minute. With such fierce competition, your priority is to stand out and use your seconds wisely!
We recommend trying the following four techniques.
The Cliffhanger: Create a "Part 1" video, but end it before reaching a result or conclusion; then tell the audience to follow you for "Part 2"!
The Eye Squinter: End the video abruptly by showing the conclusion for a split second—not long enough to catch it all in one watch. Pique their curiosity, so they watch it again and again.
The Attention Catcher: Make each video visually appealing and of the best quality in its category. Invest in a phone with a good camera, use captivating transitions, and take advantage of all the editing and design tools available to make it pop.
The First Impression: You only have three seconds to make a first impression, so make sure you've got them in a virtual headlock: give them something they can't refuse. The longer they watch, the more the algorithm will promote your video.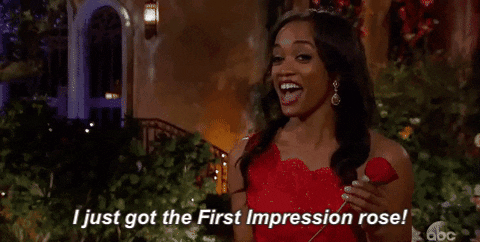 Tip 3: Stay On Trend (If You Can!)
Trends are the type of "sent from above" gift that every TikToker should grab hold of, because wherever there's a trend, there's an audience.
The way to keep on top of trends is to keep up to date by regularly scrolling through the TikTok universe. Are people liking a cool type of transition? A popular song or sound bite? Are they mimicking segments from movies or TV shows? Has a dance gone viral? People might want to see your version of it.
Friendly reminder: don't put a square peg in a round hole. Use only the trends that fit your brand.
Tip 4: Use the Right Hashtags
Hashtags catapult you straight into the feeds of thousands of people and grant you instant exposure. The key is to choose the right hashtags.
Do your hashtag research, copy/paste, and watch the magic happen.
You can also take a more specific approach by using combinations of branded hashtags, trending hashtags, business-specific hashtags, and general hashtags.
TikTok now allows up to 300 characters per caption. We recommend using three to five hashtags, so you have more space for your caption.
Alternatively, take advantage of this easy-to-use hashtag generator for free:https://influencermarketinghub.com/tiktok-hashtag-generator/.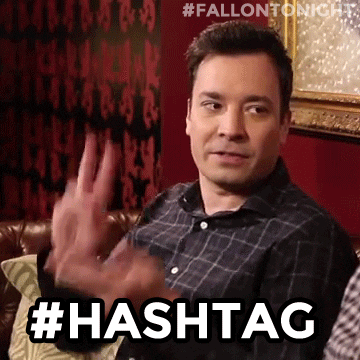 Tip 5: Cross-Promote Your Videos
The cool thing about the world of social media is that most platforms have their own (slightly different) versions of short videos, so if you are not using your TikTok video on your other social media platforms to promote yourself and your brand, you're missing out.
Share your TikTok video to your Instagram Reels and YouTube Shorts, so people know they can follow you on TikTok. (But be sure to check out YouTube's music copyright policies.)
Tip 6: Schedule for When Your Audience is Watching
When is the best time to post on TikTok?
That's a tricky question, because it depends on your audience.
If you're serious about growing your TikTok and want to keep tabs on your audience, switch to a pro account. To help you determine when to post, a pro account will let you discover your audience, where audience members are from, and what time zone they live in.
For more information on your audience, get a little outside help from TikTok scheduling tools such as Loomly, SocialPilot, Crowdfire, TikTok Scheduler, Planable, or Later.
Tip 7: Contact Creators and Collaborate
The great thing about TikTok is that plenty of people want to grow by collaborating with others. Don't be afraid to engage with other TikTokers using TikTok's Duet and Stitch features.
Educate people about your product or services in these collaborations (without being spammy). You never know what might come from them.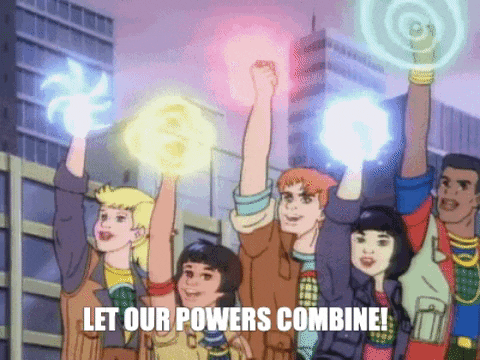 Tip 8: TikTok Promote Feature
Promote is an advertising tool that allows you to promote your video as an advertisement. No, it's not free, but it gives you a greater chance of exposure than simply trusting in hashtags and algorithms.
For those of you wanting to grow your business on TikTok, the ad will then offer analytics that help you see the numbers of views, clicks on links, likes, and shares; any comments; and the ages and genders of your viewers, all of which will help you pinpoint your audience.
Tip 9: User-Generated Content
The more you create content and challenges on TikTok, the more you'll amass a collection of user-generated content.
What is user-generated content? Simply put, it's content created by users.
It creates trust in your brand at the grassroots level, helps you get more engagement, and increases your followers.
How do you get tons of UGC?
Try starting your own challenge, starting a hashtag trend, or hosting a contest.
Climb the Algorithm
If you've wanted to get into the TikTok game for a while, but haven't known where to start, these nine tips are a good way to dip your toes in and test the water.
Remember, the algorithm on TikTok is strictly AI (artificial intelligence), which means any video can go viral at any time, so keep posting until one picks up.
Need more advice on how to grow your TikTok presence?
Schedule an appointment with one of our marketing experts, and we'll be happy to help you reach your goal—one TikTok video at a time.