How to Keep Your Clients as a Digital Marketing Agency
30 November 2021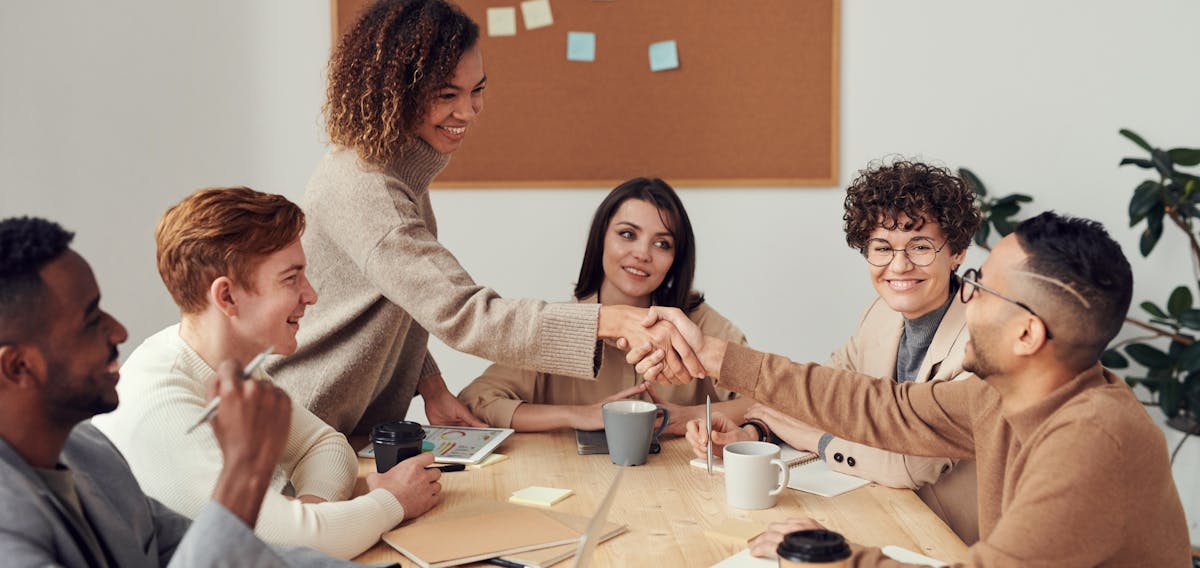 We get it.  You've invested gallons of blood, sweat, and tears into becoming the best digital marketing agency in town.  You've got the skills to sell ice to Eskimos, a plethora of networking pick-up lines, attractive hard-to-say-no-to offers, and a pen on hand to "sign on the dotted line."
But before you pat yourself on the back and buy another "job well done" dinner for closing a deal with a client, consider this:  striking a deal with a new client is one thing; keeping the client is another.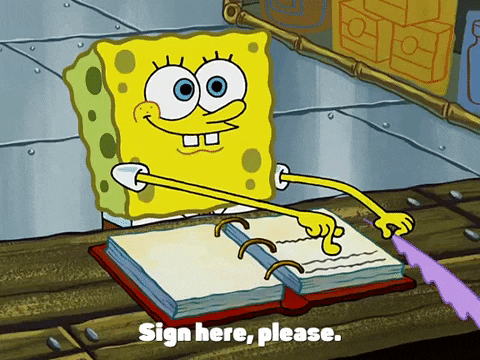 Think about it. Thousands of dog-eat-dog businesses are on the hunt for potential customers wanting a hassle-free, professional experience.  They all studied that same "How To Be A Digital Marketing BOSS" course, got the certificate, mastered the trade, and are ready to take the world by storm.
How can you offer your clients more than others can?  What's that special something that makes them choose you (repeatedly) over another?
Many agencies find their clients to be like sand slipping between their fingers—easy to pick up; difficult to hold.  They work hard to give great results, yet, when the opportunity for another collaboration arises, the client finds someone else.  Ouch.
Is there more to keeping a client than providing results?
The answer is yes.  And here's the truth:  you may or may not like this, but closing a deal is only half of what it takes to secure a long-term client-agency relationship.  The approach we suggest to achieving longevity in your client relationships is natural and intuitive, but if you haven't thought about it, it might make you slightly uncomfortable.  What approach is that?  A relational one.  Not ooey-gooey, lack of boundaries, all-up-in-your-business relational, but simply giving preference to relationships.
Many agencies find their clients to be like sand slipping between their fingers—easy to pick up; difficult to hold. 
Not the answer you were expecting, I'm sure, but it's proven to be an essential part of business and could be the very thing that keeps you in demand in an enormously competitive market.
Before you dismiss just how important this is, here is an interesting fact:  in a recent study, experts found that 86% of customers claim their overall experience is just as important as the product they purchased.  That means their experience is a likely driver of continued purchases and referrals.
So, yes, we're going there—your guide (with tips!) to successful client relations starts now.
A Servant's Heart
What comes to mind when you hear the words "We're here to serve you"?
Maybe a flashback of your visit to the local car dealership, as the salesman pushed you toward the car you already said you couldn't afford; or reading the slogan on your banker's business card before he hits you with twenty hidden fees.  Feeling duped?  Understandable.
Does anyone give without expecting something in return?  In a world that wants to take more than it gives, I'll be the first to admit that people like that are hard to come by.  It's likely that we've all become skeptical of words like "service" and "free."
Let's reclaim the narrative.
Here are dictionary.com's definition of those words:
Service—the action of helping or doing work for someone.
Free—without cost or payment.
I like this verse from the Bible—Matthew 5:42:
Learn to generously share what you have with those who ask for help, and don't close your heart to the one who comes to borrow from you.
Here's the point I'm making:  your "servant's heart" is the difference between a client staying or leaving.
It's an upside-down, inside-out approach that seems counterintuitive in a "what's in it for me" world, but I promise you, it works.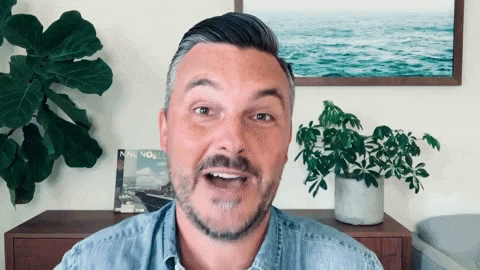 It works because humans are first and foremost relational beings who want to know that they aren't being taken advantage of, wasting their hard-earned money and time hiring a digital marketing agency that will offer more inconvenience than help.
Here is where we should think outside of the box.  Ask yourself, "If I were my own client, what would I do to make things better?"  If your job is to notice your client's weak spots, how can you not only gracefully solve their problem, but also go the extra mile?  What can you offer them, free of charge?
Here are a few ideas that take little effort on your part, but mean the world to your client:
throw in a free graphics package;
offer free advice on something outside of your agreed scope (emphasis on FREE);
show up and be available;
pay attention to the little details; and
be faithful to follow up.
The power is in your hands to gain their trust by showing that you're not just after their money, but you care for their growth as much as you would your own.
The power is in your hands to gain their trust by showing that you're not just after their money, but you care for their growth as much as you would your own.
Innovation—Grab the Work by the Horns
Another way of making sure your clients want to lock you up and never let you go (OK, yes, that did sound creepy) is to keep up with the kids—in other words, keep up to date with trends and think of innovative solutions to grow your clients' businesses. 
Many digital agencies tend to fall into sleepy rhythms.  They put systems in place and create processes that make their workflows swift and effortless.  That's not a bad thing; it's a good thing—but sometimes "good" is the enemy of "best.
Does your current system work in an ever-changing world, or are you glorifying the process rather than the results?  It's dangerous to become so comfortable that you slip into an "if it ain't broke, don't fix it" mentality.
When you regurgitate the same old material, you're at risk of causing fatigue in your audience.  It's like eating the same meal over and over and over again.  Eventually, they will become sick and find a more varied menu at a different restaurant.
Our job as a digital-marketing and web-development agency is to make sure we keep the ball rolling and deliver results, and the only way to do that is to compete head-to-head with everyone else, keep up the pace, and make sure we are on the cutting edge of new technology, methods, and strategies.
The world is progressing at lightning speed, and those unwilling to keep up and roll with the punches will find themselves has-beens, despite their best efforts.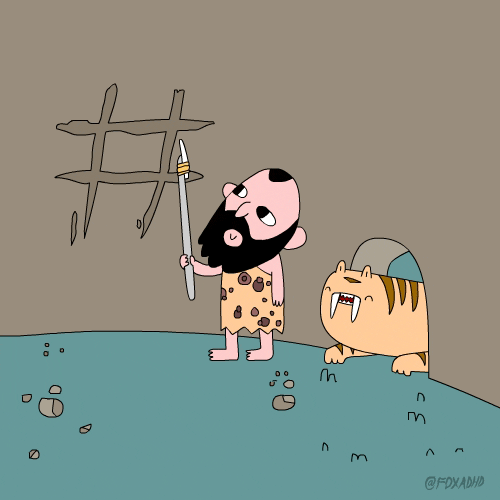 Ask yourself, "Is their design accumulating dust?  Is their code up to par?  Are they using the most up-to-date methods and cutting-edge innovations?  Would I spend this money if I were them?  Should I offer a better tech stack?  Should we update our social-media marketing schedule?  How many hashtags should we use, and are these the best ones?"
Remember, their success is your success, so be responsible.  It's your responsibility to keep yourself informed on the latest and greatest.  You can do that by:
reading articles about digital growth;
listening to podcasts about marketing techniques;
consulting with experts;
researching areas that need improvement; and 
keeping up to date with the latest trends.

Remember, although you've accumulated all this information, don't hijack or mentor them in an area that's not under your jurisdiction. 
Instead, align yourself with your clients. Put yourself in their shoes and learn their perspectives.  Send those "I'm doing this with you in mind" vibes every time you come back with new information and ways to improve performance.
Remember, their success is your success, so be responsible. 
A Dash of Character, A Pinch of Kindness
What quality makes an exceptional digital-marketing and web-development agency?
We believe it's a combination of a few things.  Here are some practical ones.
Character over calling
Be honest:  are you easy to work with, or are you difficult?  Are you reliable and consistent?  Do you conduct yourself with honor and respect?  Do you perform or underperform?
A first impression might be redeemable, but a lasting one might not be.  Make sure you're the type of person you would want to work with.
A gift goes a long way
Is it the holidays?  Was there a special event or a milestone?  If it's fun, celebrate it!
Write a little note and send or hand-deliver a gift of any size.  For example, we send a package full of local Israeli goodies to our clients abroad at least once a year.  What can you do?
It's the small gestures that warm a person's heart and spark a desire in them to recommend you to their friends.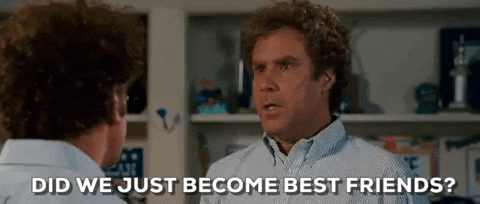 People before projects
You're not a robot.  Start your conversation with a genuine "How are you?  How is your family?"  Follow up on the last thing you remember talking about with them.  People want to feel seen, not used.  Put your client first.
You'll see how effortless it is to work when your clients feel that they're treated with care.
Trust—a strong foundation
Is your business model built on a long-term project or ongoing work?  Establish trust.  Lay the healthy foundations of a professional partnership by being thorough, showing results, starting with even the smallest things, and celebrating achievements.  Don't despise the day of small beginnings; small things lead to incredible things when they're handled with attention and faithfulness.
We encourage you to look at other brands or agencies you admire. Take all the professional, relatable and noble parts of their business models and costumer relations, put all your promises into action, and build relationships to last.
A good name is golden, so make one you are proud of—one that others will carry on their tongues with gratitude and commendation.
You've got this, boss—now go get 'em!
Need more advice?  We're here for it.  Contact us for a free consultation.